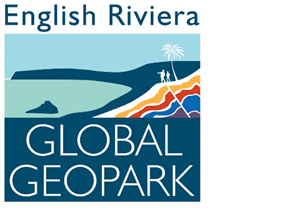 GEOPARK BLOG

GEOPARK ARTIST PROJECT - ANNA KELEHER Researching the Agency of Things + Talking With Things. Supported by the National Lottery through Arts Council England

25th November 2009



My project goes live!

My RAT + talking with things project has been officially endorsed by the Geopark. It's alright with Mel. She says I can work shadow, volunteer and meet the experts. I can also take shelter in the Seashore centre when I want. It's a nice place to work. Also she says she will see if she can fix it so that I can go with the geologist to survey the little known GeoSites. Some of them are quite hidden and covered in ivy so none even knows that they are there. That really gets me excited, I love doing scientific work, collecting data and recording it and it is a great opportunity for learning. I can also experience the filming of the Seashore Centre which happens sometime soon.

Sara and Emily (thats another Emily) from Occombe farm also gave me an enthusiastic welcome. Sara is education officer and Emily is in charge of the Growing project. They wanted me to see what they are up to. Now the dartmoor ponies have gone home their tack shed has been converted into a cosy office for two. Emily looks like she has her work cut out for her turning a couple of large fields currently grazed by sheep, pigs and chickens into a community veg farm sort of thing. There is lot of work to be done and I plan to help when I can. Volunteering is a fun way to find out more about the Geopark.

Sara helped me feel useful by letting me carry a sack of bird food down to the bird hide in the woods. I was impressed by the "squirrel box" a large box with a lid that keeps the food bins safe from squirrel teeth. I saw plenty of metal bear boxes in the states, but this is my first ever squirrel box. I was quite impressed and took its photo. The guy who is fixing the christmas lights said that he'd caught a squirrel earlier just as he was about to chew some wires he had left on a post. Occombe squirrels are pretty pesky but I love squirrels. I can't help it.

We also visited the huge field Emily will use for her Growing project. There are going to be beds and beds of fruit and veg, polytunnels, an outdoor classroom and the pigs and hens are going to be part of the rotation. Oh and they are getting goats too.