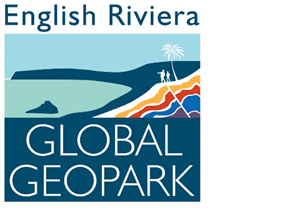 GEOPARK BLOG

GEOPARK ARTIST PROJECT - ANNA KELEHER Researching the Agency of Things + Talking With Things. Supported by the National Lottery through Arts Council England

4th January 2010



Looking at the Geopark from outside

Instead of writing my blog entry as planned I began the day working on a piece for the Art, Ecology and Economy Exhibition at Duchy Square Centre for Creativity and CCANW- 16th Jan to 28th March. I got a bit carried away and forgot to feed my blog.

So here it is at bed time and not for breakfast with a cup of tea. ......

I live just outside the English Riviera Geopark and therefore also just beyond the boundary of Torbay. The two occupy the exact same area. I am not sure if the Geopark is on top of Torbay or underneath it. I'm not sure how it works and I'm pretty sure the sky and clouds are not part of it, but they should be.

Back to this morning .........

Freshly emerged a night of dreams and still with my eyes closed I began to conjour images of the Geopark. I love doing this sort of thing.

First I took a sharp knife and sliced along the boundary of Torbay separating it from the surrounding terrain. Using the ring-road as a guide made it easy and the x-sectional chunk I lifted out looked like a generous slice of christmas cake topped with holly and white icing. The image was clear cut and visually appealing. I liked being able to see inside the earth. But it was all about Geology and the Geopark is so much more and it was too final, to static. All that is not Geopark in this image has no choice but to remain for ever on the outside with no possibility of crossing the gaping abyss. Severed from the rest of the world, Christmas Cake Geopark is a closed system that can't grow or change like the English Riviera Geopark. And how do I get to work? Bad image.

In our real Geopark the underground rocks and sediments are part of a larger structure that is not only joined onto South Hams, Teignbridge, the Sea, the earth's core, the atmosphere but also to the past and to the future. You can't just cut around the Geopark with a sharp knife, severing it from its past like an organ from the body and expect it to sustain life. So this model though mouthwatering is virtually completely useless. I want a Geopark model with lots of space, space for ideas, for dreams and for the unknown.

So I shut my eyes and took another good look at the Geopark. From my location, in bed below the rim of the park boundary I couldn't fail to notice all the comings and goings of cars, people, boats, animals and birds. The Geopark is a place of flux, clearly permeable to people, animals, artifacts, air currents, water, plants, fungi as well as ideas, stories. So to have a permeable boundary is a prerequisite.

Next saw the Geopark as an old fashioned black and white diagram of a living cell. Its permeable walls would let things in and let things and Inside there were neat little bundles of things, some bits and pieces, some fuel and other stuff. It all looked quite homely.

This image was rather one dimensional but useful and a definite improvement. From there I imagined it as a hermit crab, a sea anemone, a mussel.

Which marine organism do you think would make a helpful model for the Geopark?