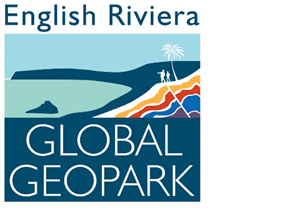 GEOPARK BLOG

GEOPARK ARTIST PROJECT - ANNA KELEHER Researching the Agency of Things + Talking with Things. Supported by the National Lottery through Arts Council England

28th January 2010



QUIETLY REVOLUTIONARY

Berry Head's Greater Horseshoe bats eat only "organic". They belong to rare species after all!!! They are so special that organic Ruby Red cattle from Occombe Farm are brought in especially to grow good healthy dung beetles for them to feast upon. It is crucially important that their favourite food source is not full of pesticides.

We may not be AS special or AS rare as a horseshoe bats yet, but we can look forward to growing, picking and eating pesticide-free soft fruit and veg here in fertile Geopark soils. Here's how.....

Emily Vevers is leading the ONE PLANET FOOD PROJECT at Occombe Farm which will allow us to grow, cook and eat organic, without digging into our pockets at all. The aim is that in exchange for as little as 4 hours per week, we will be feeding ourselves and our families amazing fresh fruit and veg from our own community supported market garden. That will be a real achievement and one that we can all be proud of. Its a dream come true!!!

To grow our own healthy produce on shared land is almost revolutionary !!! For me the project represents hope- a hands on positive way to fashion a world in which making money is not THE most important thing in life.

On Sunday I joined 7 other volunteers to help get the project on the move. It is a good feeling to be in on the beginning of project with such potential for change. Its as step in the right direction.... what if everyone could eat tasty homegrown veg instead of the stuff they sell in the supermarket?

The project is lottery funded so Emily is bringing in experts to do the hard landscaping and give courses. There are to be raised beds for herbs and veg around an open air classroom surrounded by larger scale growing areas for green fertilizers, chickens, pigs and poly-tunnels. There will be a lovely volunteers mess, a composting area, a tree house, a clay oven and and I'm sure there will be a great tool shed. I love those !!

Visit Anna's website here.