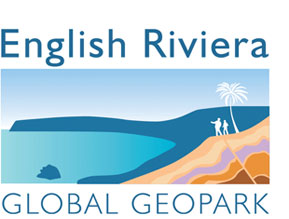 News from the Geopark

Torquay's £3million Rock Walk gets seal of approval

4 Oct 2010

Torquay's ambitious £3million garden and cliff staircase was packed with walkers on Saturday afternoon.

Scores braved the downpours in the evening to attend the official opening ceremony and watch the light show.

Both residents and long-term visitors voiced their approval of the makeover saying: "We love it."

The official opening ceremony was performed by BBC presenter, geologist and English Riviera Geopark patron Professor Iain Stewart.

He said: "I think it looks great. It allows people to become connected to their surroundings. When they walk up the staircase alongside the rock they are basically walking up through time. There is a real sense of history and sometimes that is something we all take for granted because we live right next to it.

"Now, rather than the cliff face looming above, we can enjoy walking through it. That's quite special."

The seafront was packed with people soaking up the celebratory atmosphere during the day.

In the evening it was a soaking of a different kind as the blue skies faded and visitors had to bring out their brollies to face the rain.

Among the entertainment was music from local bands and folk star Seth Lakeman performing in the Princess Theatre.

There was plenty of fun for families with face-painting and jugglers entertaining children and a marquee full of activities where people could learn more about the bays Global Geopark status and a music stage.

Torquay residents Jim and Joyce Neale have watched the new walkway take shape over the past few months.

Jim, 72, said: "It's completely changed. There is nothing else quite like this anywhere else. It looks fantastic."

Long-term Bay visitor Peter Pigrome, 49, said: "I have been coming to Torquay since I was eight years old. We used to come for the seafront, Rock Walk and the Princess Theatre. I'm very impressed with this. I came here at 9am today to beat the crowds and walk to the top.

"I got a lovely panoramic view of the Bay. It's a view that reminded me of what life was like here when I was a boy."