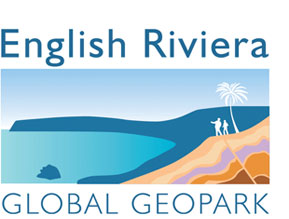 News from the Geopark

Your chance to 'cache' in on hidden treasures

31 May 2011



Hidden treasures of the English Riviera Geopark can be traced with the help of technology this week.

The challenge is to track down special markers hidden across the Geopark with the aid of satellites in the skies.

As part of this year's English Riviera Geopark Festival which runs until Sunday, nine Geocaches have been hidden between Maidencombe and Brixham with the aim of taking visitors to significant locations which make the English Riviera Geopark so special.

The project has been co-coordinated by the English Riviera Geopark, English Riviera Tourism Company, Torbay Coast and Countryside Trust, English Riviera Centre and Kents Cavern.

James Hull, general manager for Kents Cavern, said: "Geocaching has been around for 10 years now. However it's only in the last few years that this outdoor technology game has become a craze due to smart phone and GPS devices. It's a modern letterbox game.

"It's a great combination of technology with outdoor adventure and is a great way to explore local locations. The aim is to get people exploring parts of South Devon that they never knew existed and discover something amazing about the culture, heritage or geology of that location.

"We have started with nine Geocaches. However this is an evolving project and we plan to develop this activity further with more sites. These caches will delight the first to find them as there is a special certificate enclosed, as well as a free pass to one of the many events taking place as part of the Geopark festival".

Jenny Thompson, from English Riviera Centre, said: "As a keen GeoCacher myself I have been delighted to be involved with the launch of these nine new caches for the Geopark Festival.

"GeoCaching gives you a purpose to exploring the outdoors; it makes it fun and takes you to places you never would have gone before. Not only will you learn something about our unique environment, some family friendly trinkets also await you in the cache — but remember, if you take something you must leave something so the pleasure will continue."

Lisa Carnell, from Torbay Coast and Countryside Trust, added: "Geocaching has become increasingly popular over the last few years and I can see why. I have been Geocaching with my own children and they absolutely loved it. The idea of a treasure hunt using a cool gadget is a winner and it gets them outdoors and active too".

To start searching for the Geocaches log onto www.geocaches.com and look for the official caches placed by RivieraGeopark. The Geocaches will be around long after the Geopark Festival is over and will provide visitors and residents a fun all year activity in the English Riviera Global Geopark.

As part of the annual festival, Torquay Museum is inviting visitors behind the scenes today for a rare chance to see its stores and discover some of the hidden treasures not on display.

People are also invited to bring in their own objects to see if museum experts can identify them.

The open day will take place today , from 10am to 4pm. The entrance price is normal museum admission plus £1 for a tour of the stores. Tours will be happening all day. To reserve a place call 01803 293975.